USA FOOTBALL NORTH AMERICAN CHAMPIONSHIPS 2017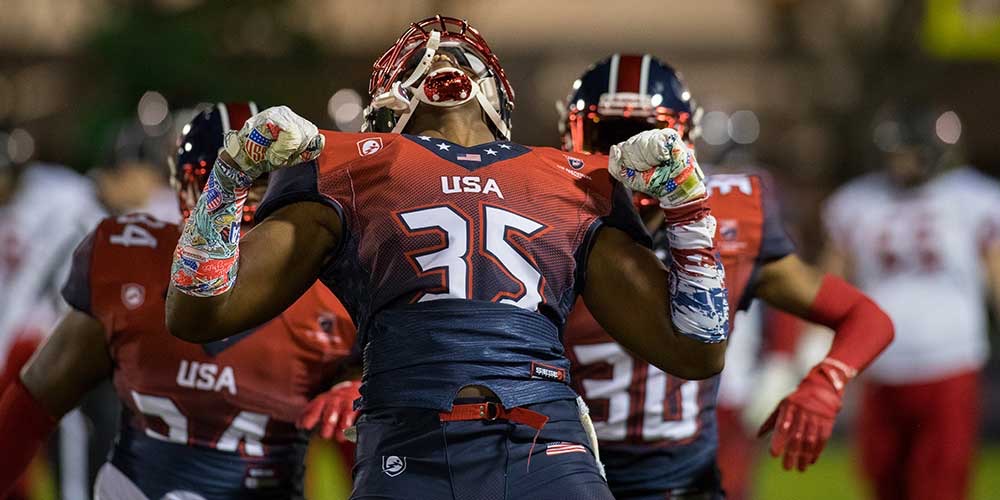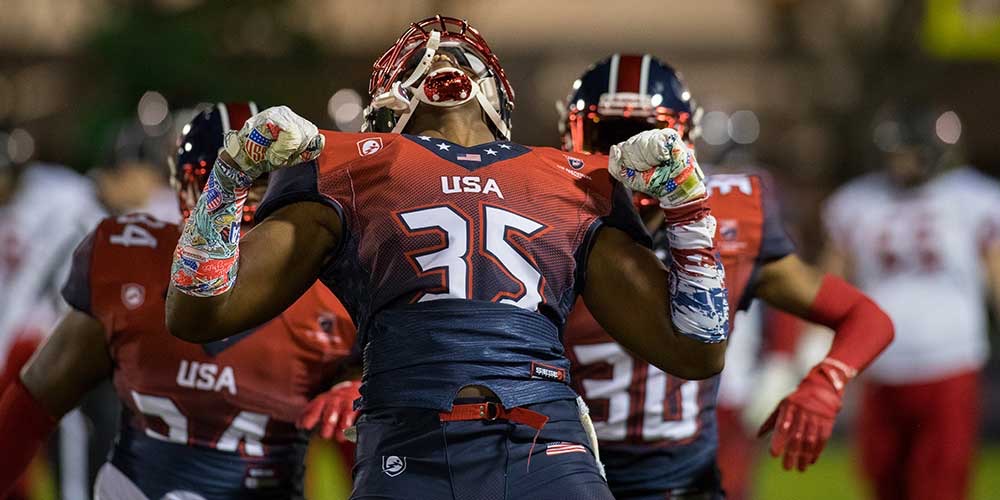 USA FOOTBALL NORTH AMERICAN CHAMPIONSHIPS 2017
2017 Team USA - Orlando, FL
2017 marks Siege's 3rd year as the US National Football Team's official uniform supplier. This year Team USA hosted the U19 and U18 North American Championship Games versus Team Canada at Disney's Wide World of Sports during the NFL's Pro Bowl weekend festivities.
The week was highlighted by both the USNFT U18 and U19 teams' winning their respective games in commanding fashion.
It would be difficult to pick a favorite between U19's 'Catch A Fade' and U18's "Storm Shadow' uniforms but the athletes really enjoyed both looks and the week was a tremendous success for the national team program.
USA Football and IFAF provide players the opportunity to represent the United States on a global level. Siege is honored to partner with an organization that not only promotes football around the world but holds the principles of their players' personal self growth and character above all else.